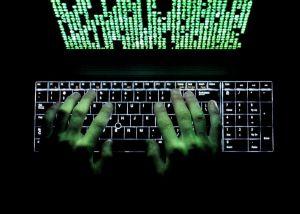 Adding to the controversies surrounding New Zealand's collapsed crypto exchange Cryptopia, the platform has allegedly been hacked again, allowing perpetrators to steal a further NZD 62,000 (USD 45,000) worth of crypto after a January 2019 attack captured an estimated USD 30m in cryptoassets.
The alleged theft happened a few months after it was disclosed a former employee of the exchange had been charged with stealing close to NZD 250,000 worth of cryptocurrencies and customer data, reported local news site Stuff.co.nz.
The latest attack, which happened on February 1, allowed hackers to access a wallet that was dormant since the hack in January 2019 and belongs to US blockchain business Stakenet and is now under the control of the liquidator. In total, the wallet was said to contain about NZD 2.7m worth of stakenet (XSN), which is the native token of Stakenet.
"We had no prior warning of any intended movement so naturally we immediately contacted [liquidator] Grant Thornton, who is supposed to be in control of these assets and in charge of redistributing them back to their rightful owners," a Stakenet spokesperson was quoted as saying in the report.
XSN is ranked 412th by market capitalization (USD 41.7m), per Coingecko.com. Its trading volume reached USD 257,000 in a day (10:53 UTC). XSN trades at USD 0.366 and is down by 9% in a week and 43% in a month. However, it rallied by 478% in a year.
Two liquidators from accounting firm Grant Thornton New Zealand were appointed in May 2019 to shut down the collapsed exchange. Grant Thornton reportedly told Stakenet it is investigating the incident.
In their latest report on the state of affairs, released last December, the liquidators disclosed they were able to recover funds worth more than NZD 5m, and convert about NZD 4.4m of the company's crypto assets to fiat.
At that time when Cryptopia was put into liquidation, the exchange was said to hold cryptoassets worth about NZD 170m. It had more than 2.2m registered users worldwide and employed 37 staff, according to data from the liquidators' report.
The report covers May 15 to November 14, 2020. The liquidators said that, during "the period, we have increased our focus on investigating the affairs of the Company and its directors, officers and other parties prior to the liquidation."
"Due to the ongoing nature of our investigation, we are unable to provide details regarding our findings to date since doing so could prejudice any proceedings, which may be taken at a later date," the report said.
___
Learn more:
– Further Chaos Brews for Cryptopia Users Still Waiting for their Crypto
– Cryptopia's Crypto is 'Property' and Owned by Account Holders – Judge
– Analyst: Third Round of Cryptopia Wallets Emptied
– Crypto Exchanges to Spend 2021 Focusing on DeFi, UX, and New Services
– Crypto Security in 2021: More Threats Against DeFi and Individual Users
Originally Posted on: https://cryptonews.com/news/cryptopia-got-hacked-while-in-liquidation-due-to-a-hack-9268.htm
By: Jarosław Adamowski