After two weeks of selling, crude oil is up nearly 3% this week as traders look to limit the June damage.
The correction could be over, according to Kim Cramer Larsson, technical analyst at Saxo Bank.
"After a minor correction Brent Crude oil (CO1:COM) (NYSEARCA:BNO) is bouncing of the short-term rising trend line and looks set to resume uptrend," Larsson said. "The RSI has bounced of the 40 threshold i.e. still bullish sentiment despite divergence early this month. Resistance at 118.30 and key resistance at 121.25. If breaking above 121.25 June highs are likely to be taken out."
The bullish move would reverse if Brent breaks below $107 per barrel. Brent (CO1:COM) +2% is around $117.50.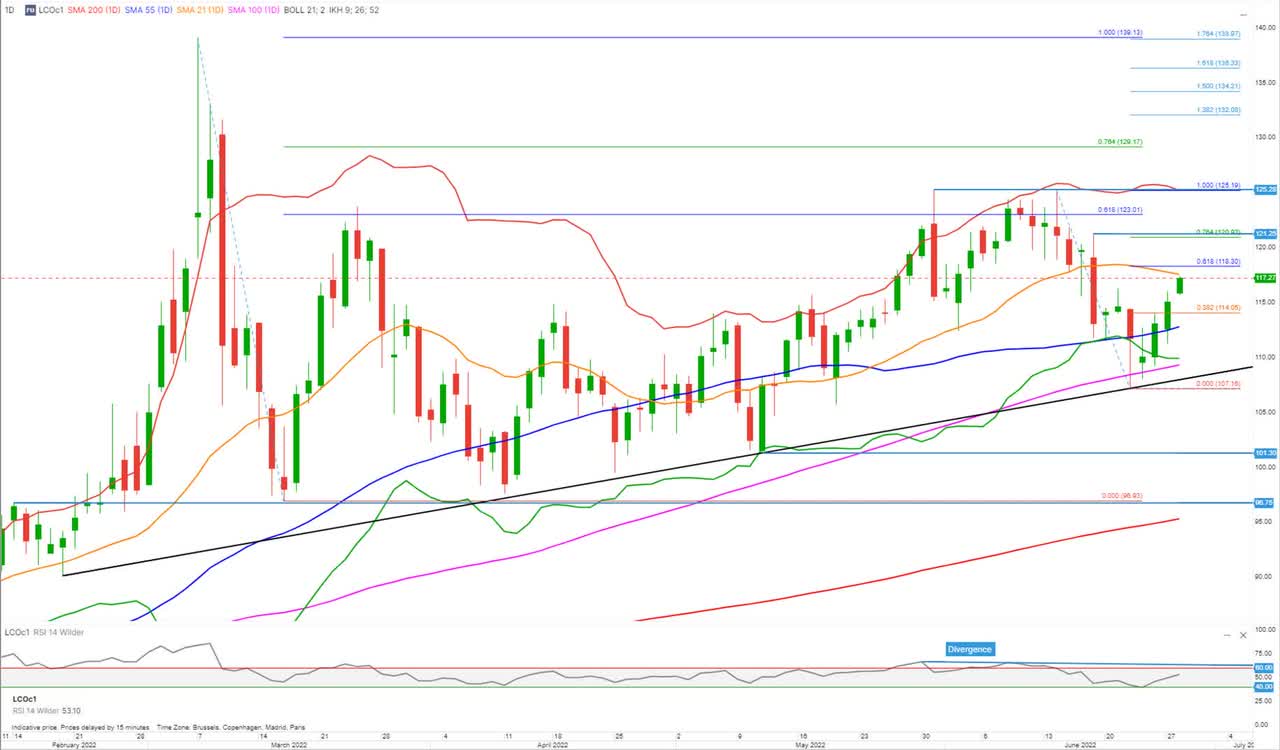 "WTI Crude oil (CL1:COM) (NYSEARCA:USO) dipped below its short-term rising trendline, formed a Doji Morning bottom and reversal pattern indicating higher levels in WTI," he added. "Resistance at $115.22."
"If WTI drops below 101 selling pressure is likely to take WTI down to key support at around $92.93."
WTI (CL1:COM) +2.1% is up today around $112 per barrel.
Citi came out today with latest bearish oil report.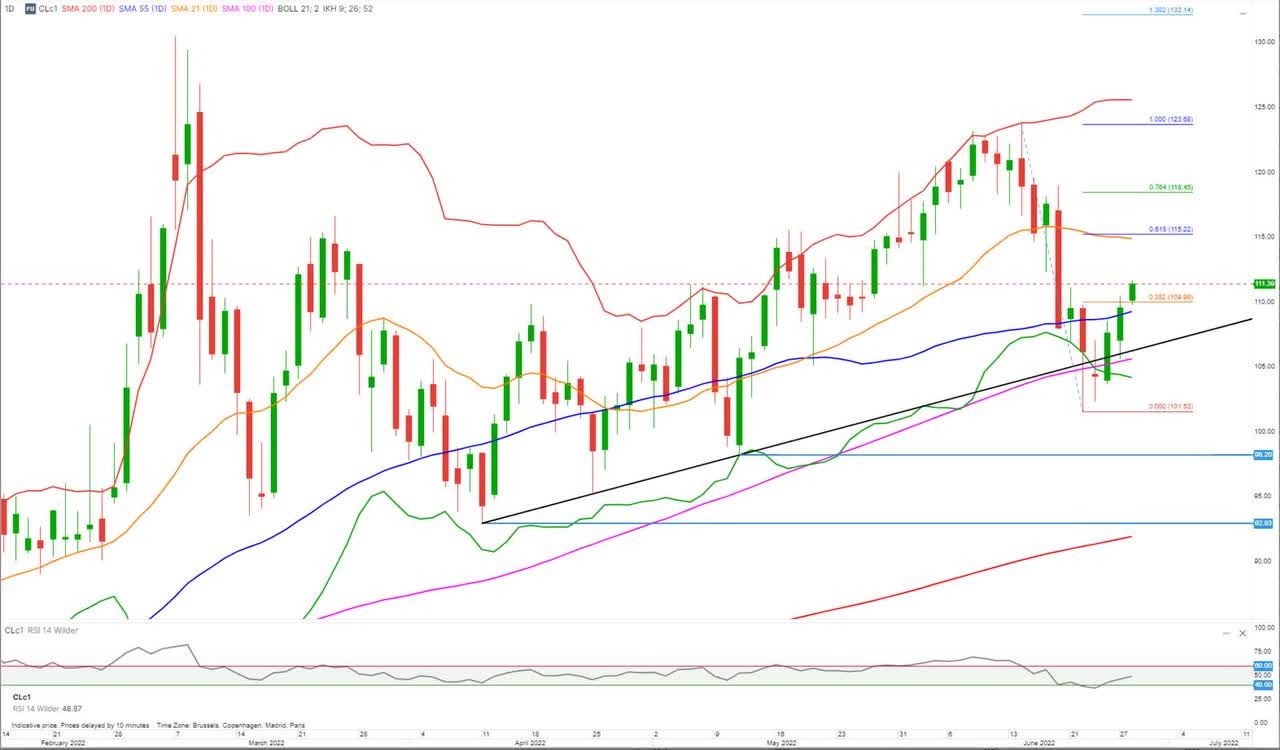 Originally Posted on: https://seekingalpha.com/news/3852558-is-the-oil-correction-done-charts-say-watch-these-crude-levels?source=feed_tag_commodities
By: