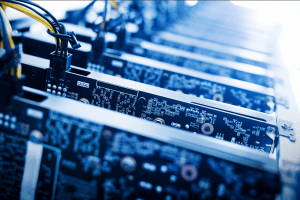 South Korean Crypto Fever 2.0 is showing no signs of slowing, with miners returning to the fray – and conventional investment experts claiming that crypto has become "essential" for portfolio holders in their 20s-30s.
As previously reported, the operators of PC gaming rooms (PC bang in Korean) across the country have turned to crypto mining as an alternative way to earn money during the coronavirus pandemic, which has forced PC bangs to close their doors to customers.
But it appears that PC owners are not the only ones looking to get in on the act. Per Kyungin Ilbo, customs officials in Incheon, one of the country's biggest ports and the site of the biggest air terminal in South Korea, have reported a sudden spike in crypto mining rig imports.
The authorities stated that they had intercepted 41 mining rig shipments in the period October 2020 to January 2021. While this might not sound like a large number, it may be worth bearing in mind that the same customs office reported just one case of mining rig shipment interception in the entirety of 2019.
The customs office warned that unless individuals were bringing in a single rig worth USD 150 or less that could be clearly proven to be for personal use, they are legally obliged to file declarations and pay taxes – or risk violating the Customs Act.
The office warned against "falsely reporting product names and details" and warned that individuals attempting to evade customs law in an attempt to smuggle devices "intended for distribution" would be punished under the terms of the Customs Act.
Meanwhile, Kim Tae-hong, the CEO of Growth Hill Asset Management, a conventional investment group founded in 2012, has underlined the importance of crypto investment to younger South Koreans, who – recent reports claimed – are now flocking to crypto at with greater alacrity than during the 2017-2018 bull run.
Kim told Hanguk Kyungjae that crypto investment for individuals aged 20-39 was now "essential," rather than "optional."
And Kim advised people in this age group to "hold 5-10% of all their investment assets in crypto."
He opined that crypto is "now recognized as a currency," and added,
"The problem of usability, which was crypto's weakness, is also in the process of being solved. People should note that big investment managers like [America's] BlackRock are also preparing to invest in crypto."
BlackRock has spoken about entering the crypto sphere in earnest this year, and South Korea-based experts have told Cryptonews.com that many investors – including many aged 40 and above – have been galvanized by the BTC-buying activities of companies like Tesla.
___
Learn more:
– China's Inner Mongolia Might Push Bitcoin Miners Towards Greener Energy
– Three Developments For Bitcoin According to Citi
– Bitcoin Mining Becomes A Side Venture For Chinese Non-Crypto Firms
– Norwegian Giant Aker Goes Bitcoin, Defends BTC Mining, Eyes Micropayments
– Inspired by Tesla, South Korean Crypto Moms Take the Bitcoin Plunge
Originally Posted on: https://cryptonews.com/news/miners-returning-to-s-korea-where-crypto-is-essential-for-20-9463.htm
By: Tim Alper