If there's one lesson we learned from last year, it's that natural gas prices in the US will get pulled higher along with global LNG prices. Despite the fact that US LNG exports will remain near capacity at ~13 Bcf/d, the marginal gas that will be exported will be a key driving force for Henry Hub prices this year. Europe is already anticipating a cutoff in Russian gas exports during this injection season, so US gas market fundamentals aside, the swing variable will be European gas prices. And with TTF trading over $600/bbl oil equivalent, US gas prices are likely to remain structurally higher this year.
We just finished our EOS estimate for Nov 2022 today and we are somewhere around ~3.45 Tcf at the moment.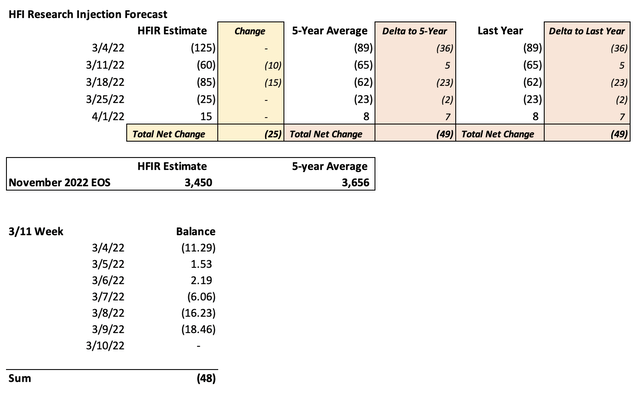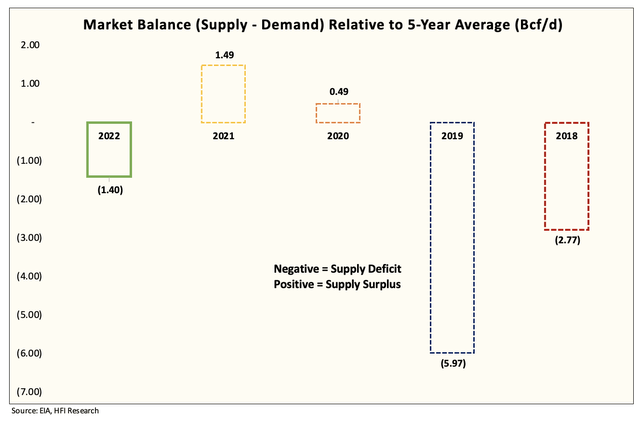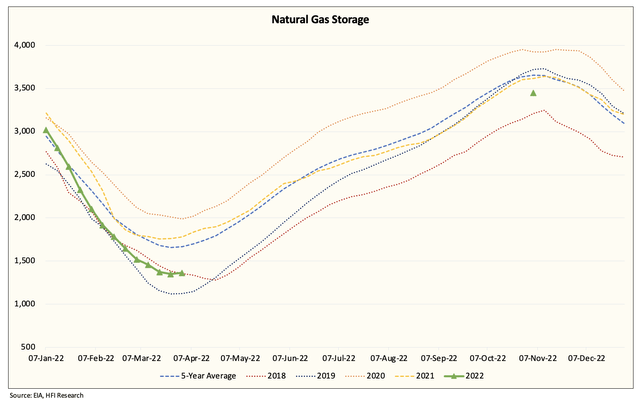 US gas fundamentals are going to be between -0.5 to -1 Bcf/d this year. Again, because US gas market fundamentals are slightly in the deficit, global prices will have a bigger say in how US gas prices trade. In addition, with US gas storage expected to finish ~200 Bcf below the five-year average, it's hard to see a scenario where gas prices drop in the low $3s.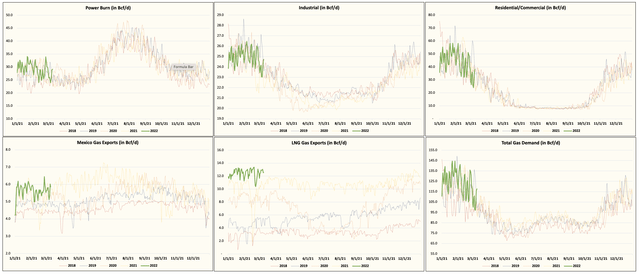 In addition, power burn demand is likely to surprise on the upside this year due to the low coal stockpile. Total gas demand, barring an economic recession, will likely eclipse the all-time high during the injection season period thanks to LNG and Mexico gas exports.
The right move for investors/traders is to remain long producers like Antero to take full advantage of this. The market has not priced in $3.5/MMBtu for names like AR yet, so in the event of prices staying above $4 for a prolonged period, names like AR are likely to increase more than 50%.
For now, focus on the bigger picture. With the US gas market balance slightly in the deficit and a screaming global LNG shortage, US gas prices will remain structurally higher. Stay long names like AR.
Originally Posted on: https://seekingalpha.com/article/4494215-natural-gas-likely-to-stay-structurally-higher-this-year-due-to-global-lng-shortage?source=feed_tag_commodities
By: