This past week in crypto, Pantera CEO said that bitcoin is "ahead of" his firm's forecast schedule to hit USD 115,000, analysts blamed misinfo for bitcoin's correction, SushiSwap announced its expansion to Avalanche, and Charles Hoskinson claimed that "more than 100 companies" will shift from Ethereum to Cardano. Meanwhile, Bitcoin and Litecoin are moving closer to their privacy upgrades, while Bottlepay launched BTC Twitter payments. eToro reached the 20m users milestone, as it aims to go public via a merger, Bitpanda was valued at USD 1.2bn, BNY Mellon invested in Fireblocks, Morgan Stanley aims to offer three bitcoin funds to its rich clients, and Grayscale launched five new trusts, after which livepeer skyrocketed.
The newsweek wasn't over yet, nay, nay. The Thai central bank banned a fiat baht-pegged stablecoin, Ray Dalio dissed dollar debt-buying in the form of bonds, Chinese media reported of a sharp rise in bogus crypto, blockchain and digital yuan-related schemes, while Arthur Hayes agreed to surrender in the US on April 6. Meanwhile, South Korea's taxman is on the warpath with crypto in its sights. Then we also saw attacks on personal tokens and NFTs. Speaking of which, 'NFT' surpassed 'Ethereum' on Google, Sotheby's is set to follow Christie's with an NFT collaboration with artist Pak, and we looked into who Metakovan is, the buyer of USD 69m-worth Beeple's piece. And then, Elon Musk was seeking to sell an EDM song about NFTs, Beeple composed a portrait of a naked Musk, and Justin Sun waded into the chaos. Speaking of Musk, he and Zach Kirkhorn are now Technoking of Tesla and Master of Coin.
And now – your weekly dose of crypto jokes.
__________
Hey, CT! What's the word on the cryptostreet?
__
It could happen, let's be real.
__
Here, a story on NFTs for your kids.
— Charles Neill ? (@ccneill) March 17, 2021
__
And another one.
__
A pretty accurate visual representation.
__
And the year's still young.
__
They didn't want to show this, silencing her support of BTC yet again.
__
How do you mean don't tell people things about bitcoin – that makes zero sense.
__
I guess this is what they hear…
__
It's called – "trading in a range."
__
Fixed.
__
People, have you learned the steps yet?
__
To things in life are unavoidable: death and the dip after buying the dip.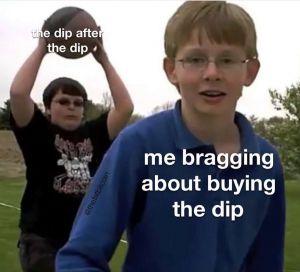 __
Which kitty are you?
__
Literally.
__
Just go all the way at this point.
__
Trollking.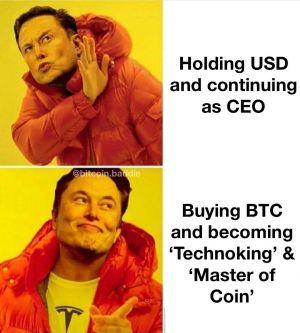 __
A crypto Western for your viewing pleasure.
"you guys are gonna have so much fun staying poor" from r/Bitcoin
__
And of course, your documentary for this weekend.
__
Nay, I say make it two documentaries!
The show must go on. from r/Bitcoin
https://platform.twitter.com/widgets.js

Originally Posted on: https://cryptonews.com/exclusives/shifting-blockchains-moving-privacy-funds-trusts-and-20-cryp-9595.htm
By: Sead Fadilpašić