On Monday, we published our NGF noting that Putin was hellbent on sending Europe into a recession. Today, Gazprom announced that the pipeline it needs for Nordstream 1 to come out of maintenance won't be available, and as a result, maintenance is likely to be extended.
This, in turn, has pushed global natural gas prices yet again, and Henry Hub is up as much as ~7% on this news.
We have been writing here for a while now that the US gas market is in a structural bull market. One of the most important variables for the US is the Lower 48 gas production, which remains as flat as a pancake.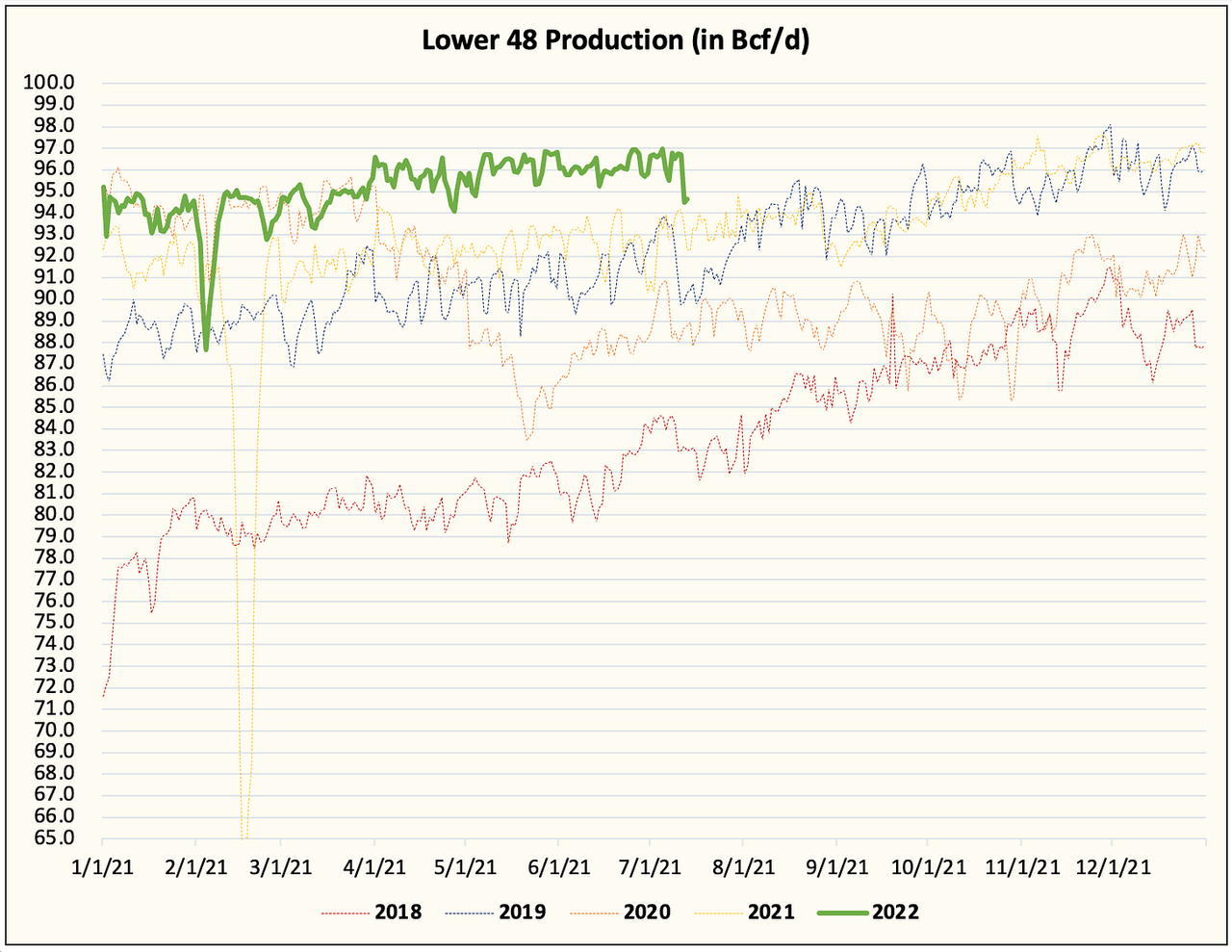 There's only one way for this bull market to end and that's for production to exceed demand. So far, we are not even close to whiffing oversupply.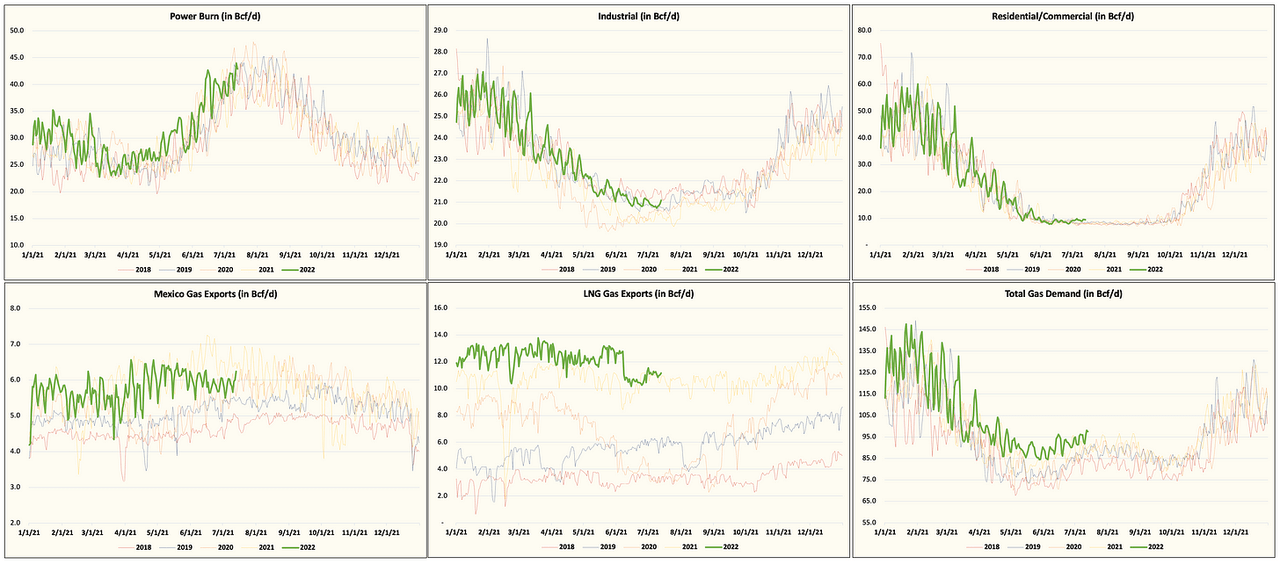 In fact, here's a good way to think about the US gas market today:
Total gas demand y-o-y +7.3 Bcf/d.

Total gas supplies y-o-y +3 Bcf/d.
In order for the US gas market to be in surplus, Lower 48 production has to increase by ~4.3 Bcf/d at minimum. This is not even including the fact that LNG gas exports are down by ~2 Bcf/d. If you put that together, US gas production needs to increase by a whooping ~6.3 Bcf/d!
That's not happening anytime soon.
To make matters worse, by next year, LNG export increase along with other demand factors will push demand higher by another ~2.5 Bcf/d. That means by next year, we would need Lower 48 production to be ~8.8 Bcf/d higher.
Yeah… that's not going to happen. This is especially the case with the way Northeast gas producers are thinking about capital allocation. Not to mention the reality that the Northeast doesn't have enough takeaway capacity. All of this means that the gas production growth will have to come from the Permian and Haynesville, and truly, this is just not going to happen by next year.
So what to make of all this? US gas prices are going to keep going up. As long as Lower 48 production remains below the demand growth, the bull market will march on and upward.
Originally Posted on: https://seekingalpha.com/article/4523158-natural-gas-prices-going-higher?source=feed_tag_commodities
By: