The text below is an advertorial article that was not written by Cryptonews.com journalists.
Crypto.com has just announced that it is offering 4 Tesla cars, worth more than USD 250,000 via a competition. Users of the Crypto.com application who trade BTC between now and 8 March 2021 will have a chance to win a Tesla Model S, Model X, Model Y, or Model 3.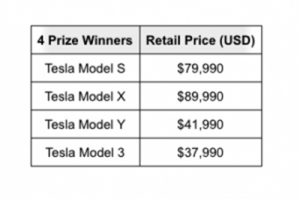 To participate:
Trade at least 100 USD of BTC by pressing the "Trade" button on the Crypto.com application;
Each participant who trades at least USD 100 of Bitcoin will be awarded one entry into the prize draw (1 entry per user);
Crypto.com will hold a random draw after the end of the campaign to determine the 4 winners.
How can you increase your chances of winning?
You can take advantage of the CRO Booster and obtain up to an additional 20 lucky draw entry tickets by staking CRO in the Crypto.com App during the competition period (must stake a higher tier than current). Here are the details of the CRO Booster:

Start Date: Tuesday, 9 February at 11:00 UTC
End Date: Monday, 8 March at 11:00 UTC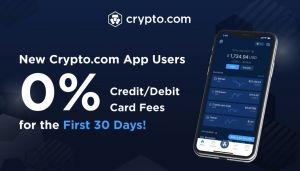 No fees for 30 days on cryptocurrency purchases on Crypto.com
Increasingly popular in the cryptocurrency ecosystem and in the daily lives of thousands of users, Crypto.com's Visa card recently unveiled a discount that new users of the application can already benefit from. This is a "0% credit/debit card fee" operation for all cryptocurrency purchases made within the first 30 days of their account activation.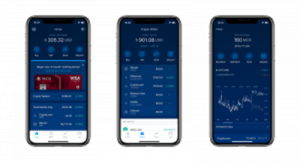 Users who will have successfully passed the verification (KYC) in the eligible jurisdictions will therefore be able to benefit from the 0% fee offer. They will thus be able to trade the following cryptocurrencies at no cost to them: Bitcoin (BTC), Ether (ETH) LINK, UNI, CRO and over 80 cryptos "at real cost."
Once the 30-day period is over, credit/debit card fees will normally apply (these vary according to the market they are used in).
You will find full details on costs and eligible countries here.
For more information and to download the application, follow our affiliation link.
Crypto.com: A flurry of services
Created in 2016, Crypto.com is a complete ecosystem based on the eponymous application. In addition to the Visa card, Crypto.com offers a multitude of cryptos services: exchange platform, decentralised finance activities and portfolios (DeFi), real-time spot prices, staking, cryptos lending, etc.
Crypto.com works with regulatory institutions around the world and seeks to provide the most convenient way to buy, sell, trade and spend cryptocurrency.
The Crypto.com application allows users to buy and sell Bitcoin and more than 80 other leading cryptos from the 21 major trust currencies. The Crypto.com DeFi Wallet application does not store your Bitcoins and allows you to control your private keys.
Originally Posted on: https://cryptonews.com/news/win-a-tesla-car-by-trading-on-crypto-com-with-zero-fees-on-c-9209.htm
By: Sponsored